Total Investment Cost: Funds vs Competitors - Q4 2020
How NFB Asset Management's Total Investment Cost stacked up over the fourth quarter of 2020.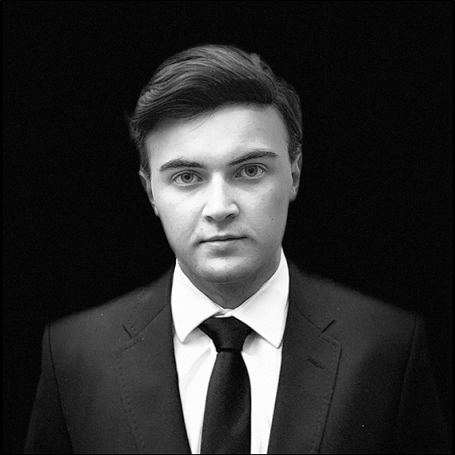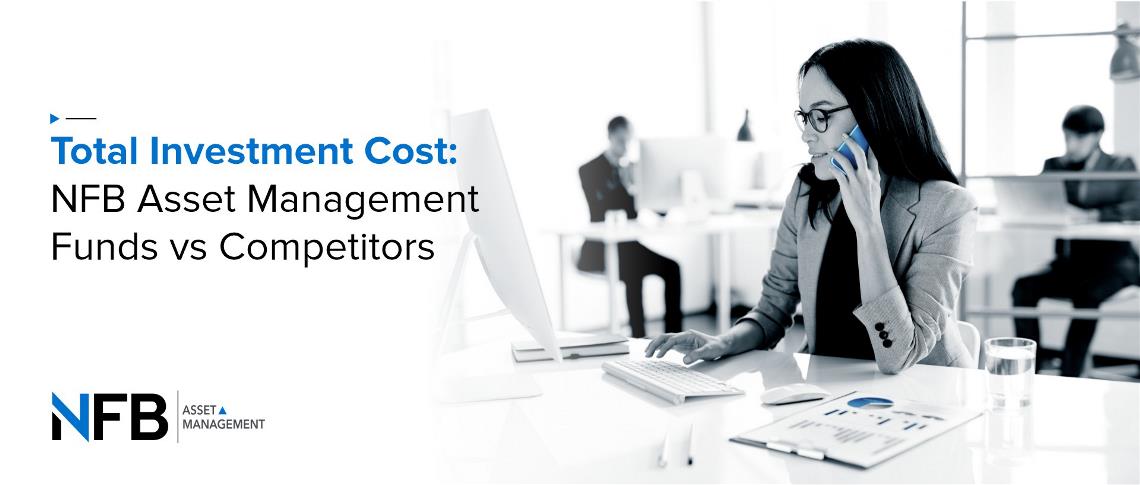 Total Investment Cost (TIC) is a very useful tool that enables investors to have as complete as possible an understanding of the actual costs incurred when investing in collective investment schemes (CIS's, unit trusts). TIC is composed of the Total Expense Ratio (TER) and Transaction Costs (TC). TER indicates all fees and charges involved in managing a fund and is required to be displayed on minimum disclosure documents (MDD's). NFB's latest set of MDD's can be found here. TC is made up of the costs incurred while paying for all the underlying assets in a CIS, as well as the taxes and levies involved. TIC's, TER's and TC's are expressed as a percentage of the CIS's assets under management.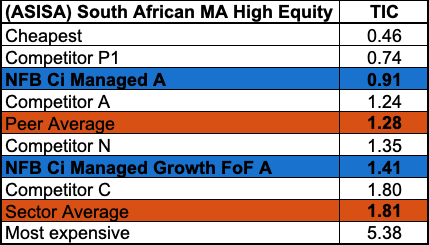 The average TIC within the ASISA: SA – MA - Low Equity sector was 1.59%, 0.01% lower than the last quarter. Relative to this fee, the NFB Ci Stable Fund is cheaper by 0.60% whilst the NFB Ci Defensive Fund of Funds is cheaper by 0.25%.
Peer averages in both sectors are the averages of the respective groups of CIS's on the NFB Asset Management Onshore House View excluding the relevant NFB CIS's.


Don't forget to share this post!
Back to top